I noticed this giant Apple in Grand Central Station during lunch today, only to discover it was part of something bigger. A Mets Apple Parade!
There are 35 apples around New York City, all in Manhattan sans the MLB All-Star Game apple that's in front of Citi Field. There is one for each team, one for the National League, one for the American League and then two for the departed New York Giants and Brooklyn Dodgers. (@fletch788 saw the Brooklyn one, also in Grand Central)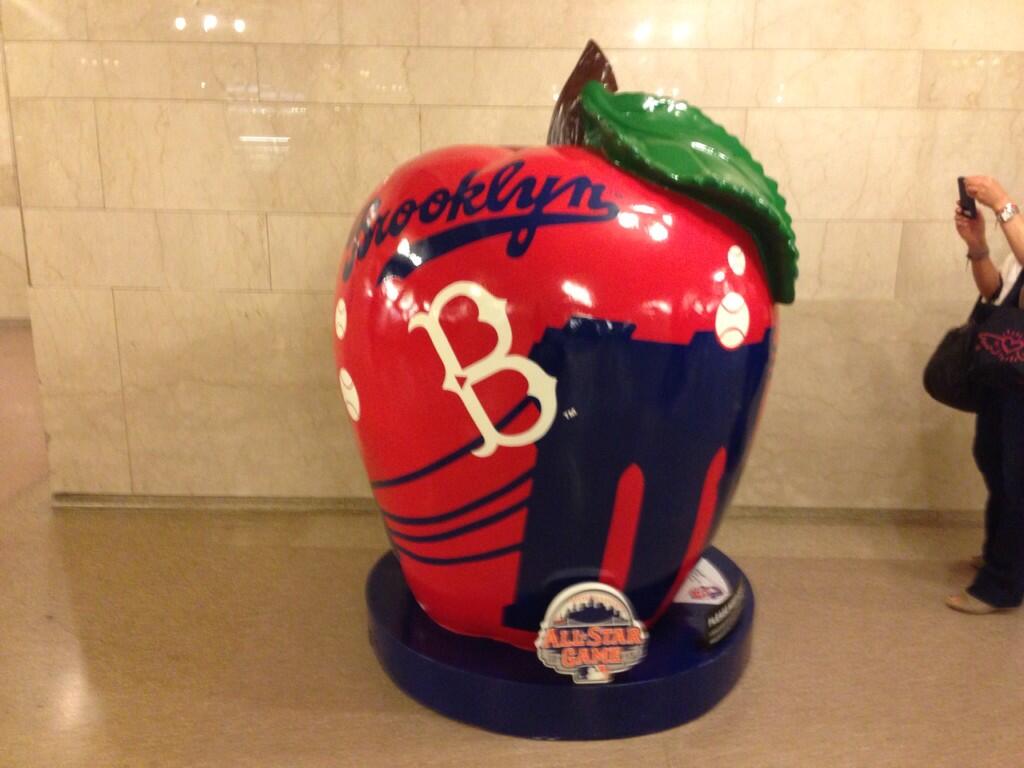 More info about the Apple Parade.
If you Instagram an apple, or 15 of them, you are entered to win a prize which may include World Series tickets.
My first instinct was obviously to look up where the Mets apple was, and fittingly it's in front of/near the SNY offices, but when I got there it was nowhere to be found. Apparently they aren't all set up yet. We'll find out shortly if the one at Citi Field is there as the gates open in a couple of hours for tonight's game. I was sort of hoping the Yankees apple was buried in a deserted alley somewhere, but no such luck; it's just off Times Square. That may be fitting as Yankee Stadium closely resembles Times Square sometimes.
Some of the locations just seem odd though; why is the Los Angeles Dodgers' apple way up at a T-Mobile in Harlem?
Share, Follow, Like, Enjoy